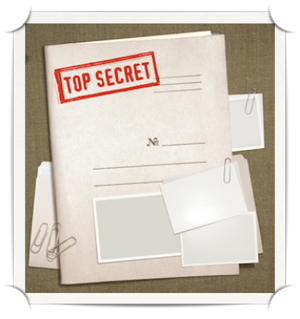 This should be the most important rule of Keyword Research you should always remember:
Don't copy your competitors' keywords!!!!
I really can't stress this enough, and since I am guilty of repeating this mistake over and over again with my own projects, I'll elaborate on it as much as I can!
How copying your competition's keywords can ruin your SEO efforts
Don't get me wrong: when trying to rank for a keyword, it's a great practice to see all the top websites that rank for that keyword and see what other keywords they're focusing on. It gives you more ideas to run campaigns, ideas for new posts, and so on. It's a valuable tool and great knowledge to have, but focusing your SEO efforts on particular keywords just because your big competitors do it is not a good practice.
Let me tell you my story (it won't be long, I promise!). Six years ago, I created an arcade site (site with flash mini-games). I used all the promotional methods I could use at that time (no Facebook or Twitter back then), reaching traffic to1-6 thousand visitors per day. Since it's a very cheap niche, I wasn't making enough money from it, and wanted to increase its traffic substantially in order to benefit from the ads that the site hosted. That's when I turned to SEO in order to rank better.
The first thing I did was to check out what all the big players in the niche did and following their example, found out that they mostly target the keyword "free online games". After finding out that this keyword is searched more than 24,000/day I was sure this was the keyword to go for! Since all the big players do it, who am I to target a different keyword?
And thus begun my hunt: hunt for links and on-page changes in order to outperform the big guys. After six months of optimization I was able to secure a position οn the third page of that keyword (I am still amazed by that achievement) and get 200-300 people from that keyword alone, every day! If I was able to move to the first page, that would be a huge boost for my traffic!
But everything stopped there. I couldn't move past the 25th position no matter what I did. The second I went to 24th, someone else went and took the position back. As it turned out the top websites in that niche had 100 times the funds I had in order to promote my website and had staff dedicated to SEO rather than a do-it-all guy. The final blow was after my summer vacation. I returned back to Athens only to find out that after a month of being absent and not actively promoting the site every day, my position went back to 65! You can't begin to imagine how angry I was!. There are many business marketing companies that offer these services at a cheap price if you find it hard to do.
Lesson Learned: When you begin promoting a website, you shouldn't select the most competitive keywords as your main keywords. Those keywords will only bring you traffic if they are close to the first page of Google and by the time it will take you to reach that, you will have lost all the thousands of visitors that could have found you and link to you as a worthy source, from a less competitive keyword. Most of the times the use of long tail keywords can work like magic until you have enough "power" to move to a more competitive keyword on your main page. People can also hire one of our seo specialists, We do offer bad credit loans guaranteed approval .
"We're all excited when we start a new project and think that we can reach the stars, but some keyword research and some logical thinking can help in the long run."
Angel