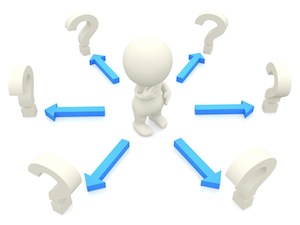 When you create your web site, you're faced with the following task: Choosing what keywords best describe your website and picking the best title and keywords for the main page, category pages and content pages.
This might seem a mundane task but in the long run, it's really worth it. Being able to tell the search engines what each page on your website is about will help you a lot in your rankings.
You're not going to use keywords only when you are trying to build a better ranking for your website, but also when you drive traffic with AdWords, and any other PayPerClick services.
Keyword selection is and should be a big part of your Internet Marketing efforts.
If you're in a competitive market you can easily outperform your competition by going for the long-tail keywords. Long tail keywords are those keywords that are not searched that often but get a few searches per month, most of the time being keywords of 3-4 words or more. These add up to a good sum if you gather up many of them and one thing is for sure, people who search with long tail keywords are much more focused and ready to buy!
Imagine the following example.
Let's say we've created an online store, selling cameras. We would want to promote that store with Pay Per Click through AdSense. We can go for very broad terms like "Photography" or "best cameras" or even "Canon". We'll get many visits, but we won't convert those visits to sales. Why not? Because these terms are too generic.
Let's take the "Photography" keyword first. If a person searches on Google with the keyword photography, that person is most probably looking for general information about photography, or just to look at some photos or just see some cameras and how much they go for. Nothing specific. While this keyword has 83,100,000 searches per month, those searches are too generic and not focused at all.
Next stop, the "Best Cameras" keyword. This is a much better keyword because the Google visitor might not know a lot about cameras but wants to find more information, reviews etc.
Going deeper into keywords, we might add "Canon" as a keyword. This is a keyword that might have some focused people searching for it, but it might not be about cameras; plus, our visitor still has no idea which camera they want. While having 55,600,000 searches/month, this keyword would be too competitive and too expensive for the results that we'd want.
"Canon DLSR" on the other hand, is the first query that can bring a more targeted visitor to our site. That's because someone who's using that keyword already knows that they want to buy a Canon camera and at the same time, it should be a DSLR. We instantly know that they are more interested in buying in comparison to all the previous ones and they're not looking for something very cheap. With 368,000 searches/month this is a very good keyword but still… We can do better!
"Canon EOS 600D" is a keyword that already has a specific product in it. This should be a keyword on the product page of our site or a keyword in AdWords whose Ad Text will take the visitor to that specific page. Using this keyword we will be able to limit the amount of clicks someone should make to find the product they want to zero! At the same time, this visitor knows exactly what they're looking for and therefore, they are of high value to us. 110,000 searches/month is a great number for that keyword. Someone might think that we can't go deeper into the long-tail keyword selection. That person surely hasn't seen Inception!
"Canon EOS 600D Review" is the next keyword that we would want to add to our campaign because the person searching for it has a hint that this camera is exactly what they need and just wants to read what others think about it. That person is very close to buying one for themselves. 3,600 searches/month is not a big number but that visitor is so targeted that every cent you spend on ads or link building, makes you sure that the clicks will convert.
"Canon EOS 600D Buy" is a  720 searches per month keyword. It's very low, but we would be crazy not to add it to our campaign because whoever searches for it, looks exactly for a place to buy that specific camera. It's like having a customer ready to buy for only a few cents!
What you should remember from this post is that:
For SEO, we should use our main keyword on our main page, but use our main category keywords and go deep on landing/product pages. We will convert better and at the same time it will be easier for us to rank on a big keyword like "Canon EOS 600D Review" than the word "Canon".
For PPC (PayPerClick), we should create AdGroups that contain all the general keywords that are still targeting conscious buyers, for example "Canon DSLR". Plus, for our most popular cameras, we will have to create AdGroups where the ad will have the exact model stated on it, the link should take us to that exact product page and all the keywords should be model specific.
In most of the cases, using long tail keywords is much cheaper than using broad terms and at the same time the visits you will have will be better converting. As you can see, imagination is your only limit when it comes to keyword research and you should add as many keywords as you can since the visits will be more targeted and therefore, better conversions, sometimes with cheaper visits!
We're going to talk about specific tools and methods to create keyword lists with as many keywords as possible in the posts to come. Stay tuned ;)