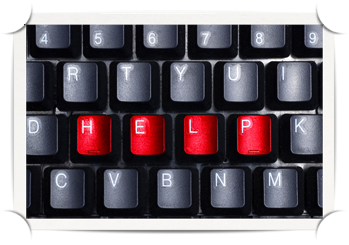 Pennyroll asked on a blog post:
Pennyroll.com is my website and it's been established for a few years. I think I offer decent content overall. It's monetized in a few ways including affiliate programs via Commission Junction and a fews others and Adsense.

But, traffic is the issue. I get basically stuck at 60 to 100 visits a day mostly from search engines. It's a brick wall that I'd like to get over but I'm not exactly sure how to do it. I certainly do not mind the hard work but it's a matter of where to do the hard work?

I'll certainly spend some time around here, it looks like you have some good advice.
I started replying and after I got to the second page, I thought it would be a much better idea to make this a post. So here it goes!
Thank you for the comment. While being a well designed site, and already having more than 190 posts, it's natural that you don't get a lot of visitors.
The main problem with the Internet Marketing niche is, that no matter what your subject is, there will be more than 100-1000 blog posts with the exact same title. This makes it really difficult to rank for your keywords and to start bringing a passive flow of visitors to the website.
There are three things you can do about it.
First, you should start getting links on every article page. This will make sure that your blog's link structure is powerful and Google will pay attention to your posts. One of the best ways to drive links to your articles, is by social bookmarking. I have compiled a list of the best social bookmarking sites that you should check and start submitting your articles.
The second and very important part is your keyword selection. This plays a tremendous role on your promotional efforts. I got an amazing example, even from this post. While I was researching for a keyword about this post, my first bet was to name the post, "can I make money from my blog?". This phrase has a great amount of searches per month and seemed great, but the problem was that the competition is huge. What I did with my keyword discovery tool, was to change it to "Can I make money off my blog?" and go with that. While the amount of people searching for that was much less (three times less in fact), 157.000 pages mentioned the "can I make money from my blog" but only 559 competitors for the "off my blog" version!
The key point to get from this when researching for keywords on your next post is: When your blog is not very powerful, you will have to improvise and think of alternative ways to name your posts. You MUST do this, especially for niches that are very competitive like ours. There is no point in aiming for high competition keywords with the hopes of ranking "someday" rather than finding keywords that still have the same exact meaning and drive traffic today. I have made that mistake many, many times, and I have learned the hard way. The problem with that method of just waiting is that you are losing all that traffic that could share, link and spread your content and help you rank for your keywords, so the loss is double when you're "waiting" to rank for high competition keywords.
There are many tools that can help you with keyword research but Market Samurai is by far the best one out there. Compatible with all operating systems, it can really help you improvise and find the exact keyword you need to rank for. And even if you don't end up buying it, check out their tutorial videos, they are worth your time. While they explain how to use the application, they have many many "gems" for Internet Marketers, even veterans! If you can't buy Market Samurai right now, check out their videos, and you can do all the research without the application. What the application does is save you a lot of time – it's definitely the best money I've ever spent on the Internet!
Last but not least, here comes the third part: a link building strategy for your main page. There are countless ways to strengthen your main page's value, so we've written an extensive article about it helping people choose the methods they prefer the most. Having a powerful main page will help all your articles at the same time and you should really consider promoting it but after utilizing the other two methods.
So that's about it! Hope it will help you rank better for the "correct" keywords and make your site grow much better!
Angel