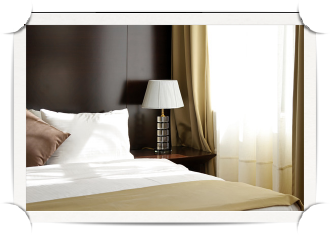 If the fact that so many businesses now include social media in their marketing strategies is not enough to convince you of how indispensible social media is to hotel marketing, here's  news for you — the hospitality industry stands to benefit even more from social media exposure than most other industries.
The ubiquity of social media in our daily lives is now undeniable. As people share their lives online, they broadcast the places they've been, the products they've consumed and the services they've been rendered. Chances are, your hotel has already been featured innumerable times in the social media posts of your customers.
A recent study shows that travel has been cited by Facebook users as their biggest life moment, and that 42% of Facebook users make more posts about travel than about any other life events. Photographs of vacations inevitably include coverage of hotel stays and meals, and the proliferation of photo sharing applications such as Instagram only increases the potential for hotels to cash in on the social media frenzy.
If you're clueless about social media marketing, this article will shed light on the ways social media marketing can be tailored to the marketing efforts of your hotel, and also provide pointers on how to effectively harness the power of social media in your marketing campaigns while avoiding common mistakes often committed by companies new to the game.
Communicate directly with your customers 
While print and television advertisements do provide companies with a medium through which they can communicate with their clients, such communication is indirect and one-way. Social media offers a direct line of communication from your business to your customers, and also allows you to gain direct feedback from them.
Used wisely, such direct communication can help to bolster your reputation in the eyes of your clients. Being easily contactable and responding personally in a timely fashion is particularly crucial in the hospitality industry and helps your customers feel as if they can get their issues resolved quickly. This in turn makes your organization appear more helpful and approachable. While poor service may not sound the death knell in other industries such as retail, where customers may be persuaded to make purchases nonetheless due to the quality of a product, for instance, in hospitality the perception of poor service can be devastating.
Allowing your customers to communicate directly with you, other than enabling you to receive valuable feedback, also gives you the added benefit of being able to respond swiftly to criticism and complaints. Doing damage control by offering an explanation and soothing words to appease an irate customer can go a long way towards protecting your hotel from a PR disaster.
Promote your brand more effectively
Because social media places brands smack in the middle of the personal spheres of their customers, it can offer a particularly potent and pervasive avenue of promotion. For instance, any special offers or events receive immediate publicity once they are broadcast on social media platforms. Such publicity extends not only to your customers but also reaches their friends on platforms such as Facebook. The potential for inexpensive exposure is huge.
Exposure on social media platforms also tends to be more targeted than other forms of advertising such as television commercials or direct emails. People who like your Facebook page are likely to already be interested in your hotel. For instance, they might be visiting a destination where your hotel is located, or they might be avid travellers who fall within the demographic your hotel targets. Your conversion rate from social media exposure thus has the potential to be quite high. Compared with for instance direct emails, which may be unwanted and viewed as a nuisance, promotions on social media are usually viewed only by choice. David Lowe from Sebel Pier One commented that "Facebook has become an invaluable channel for us to communicate deals and special events to our customers. They don't always want promotional material in their email inbox, so sharing it on our Facebook page is a great non-invasive way to get the word out."
Manage your reputation
The sheer number of hours the average urbanite spends online each day and the fact that for many, the internet is now the first port of call when researching a company are testimonies to the importance of maintaining a positive online reputation. This is particularly relevant to hotels, due to the prevalence of doing online research on a hotel before making reservations. Websites such as Tripadvisor are extremely popular with travellers, and negative reviews can be a particularly persuasive deterrent to would-be customers.
Maintaining an online presence can allow you to deal directly with poor reviews and criticism. Doing so on platforms such as Tripadvisor makes it possible for your comments to be seen publicly, and thus enables you to mitigate the damage done by negative reviews.
Publish content with care
While the prudent use of social media is a must in any hotel's marketing campaign, be wary of jumping on the bandwagon without doing your due diligence. Companies tend to be lax about their social media output, and this can have devastating results. In a worst case scenario, social media output that is negatively perceived by the public can go viral and cause serious damage to your hotel's reputation.
For instance, the spontaneous nature of Twitter has led to many companies unwittingly generating bad publicity for themselves by inadvertently releasing tweets in bad taste, such as when Gap made a tweet about Hurricane Sandy and suggested that those hiding from the storm indoors do some online shopping instead. This tweet was viewed as highly insensitive by those who were affected by the storm, garnered a barrage of angry re-tweets and was later removed.
In closing
The popularity of social media as a marketing tool must not be dismissed, and this is particularly so in the case of the hospitality industry, where an online presence is absolutely essential. Hotels should aim to present a communicative and approachable online persona, and must take care to manage customer reactions through online reviews and comments on platforms such as Facebook. Used wisely and proficiently, social media can be an incredibly powerful marketing tool.