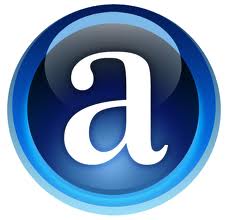 When you're trying to evaluate how your website or blog is doing, there are several ways to put it in numbers, and actually count the success – or failure – of your online presence. I bet the first thing you think of, of course, is traffic! Page hits! That's what everyone thinks of, actually. But anyone that has been in online business for a while will know that it's not just huge amounts of traffic that makes a successful webpage. This is where metrics like the Alexa Traffic Rank come in.
As the Alexa.com website states, the Alexa Traffic Rank is calculated after collecting aggregated data from Alexa Toolbar users over the period of three months. The metric combines the amount of page views and user traffic. Traffic and page views are calculated per day, and then calculated from the average of these two numbers after time. The lower the number of your rank, the better… unless you go to 0, which is actually pretty awful :P
You might ask, what's the difference between user traffic (reach) and page views? Reach is the percentage of users all over the Internet that visits your website; kind of like page hits. Page views, on the other hand, is – just like the name says – how many pages are viewed by each visitor when they come on to the page. Think of this as evaluating how "interesting" your page is; how long your readers will peruse your content and browse through your webpage. It makes sense that page views is a metric that actually counts, right? ;)
So, we've covered what the Alexa Rank is, and how it is calculated. But here's what you really want to know: how can you increase the Alexa Rank of your website?
– Encourage others to use the Alexa Toolbar. Using the Alexa toolbar is the best way to increase your rank because that's the most important method that Alexa uses to get ranking data; the behavior of users who have the toolbar installed. If you don't want to have a whole toolbar just to check your Alexa rank frequently or check out another site's Alexa Rank, you can install an Addon to your favorite browser and be able to do that, much easier. For Chrome users, a great plugin is SeoQuake Lite, and for Firefox, Search Status.
– Alexa has a special widget you can add on your site to prompt your users to install and use the Alexa Toolbar. Remember, the Alexa Traffic Rank is based on the browsing habits of Alexa toolbar users. So, if you add the Alexa Traffic widget to your website, you'll theoretically boost your rank a bit by gaining at least one page hit for each user that agrees to install and use the Alexa Toolbar to use your site. I think that the widget itself plays no role in Alexa Rank increase but since it's mentioned EVERYWHERE, I can't exclude the possibility plus if more frequent visitors of your site, install the toolbar, it will play a significant role.
– Write content that is related to webmasters. Writing quality content for your website is just about the best thing you can do, Alexa rank or not. It's the best, most perfect, and surefire way to ensure success for your webpage, blog, or online business. Why not tie it in with raising your Alexa rank as well? If webmasters, who most likely already use the Alexa Toolbar, like your content and become your fans, they'll most likely link to your stuff, bringing in their own visitors to your website, and most likely users that already have the Alexa Toolbar as well. So, more quality traffic for you! No matter what your niche is, you can easily make some posts about webmasters of that niche, eg. a mommy blogger can easily make a post about how she increased her average comments / post or how she got featured in a magazine because of her blog etc.
– Make that content as interesting as possible to rake in even more page views. Just buying traffic and bringing in tons of visitors to look at your home page for a couple of seconds just once really won't help your efforts at all, let alone increase your Alexa Rank. Just think about it for a second. You want your visitors to become involved with your online presence. You want them to read your articles, to understand your content, to buy whatever you're selling or promoting. You want visitors to comment on your stuff, interact with your pages, and help you grow and evolve your website or blog. That's the whole point of it! So, optimize your website, use your SEO tweaks and efforts to the max, make the best of your page's usability and navigability and rank in those results!
– Invest in PPC and Google Adwords campaigns. This is a great way to bring in a lot of targeted traffic and get many visitors that can perhaps be interested in your site, interactive enough to raise your page views. This is quality traffic that you'll be pulling in; the kind that will raise your Alexa ranking, since whoever comes to your website after following the search result or link they've clicked, really wants to visit your site because they're interested in what you've got to offer!
It's much debated whether the Alexa rank is actually worth working on, and not just some silly metric. The truth is, taking into account the metrics that the Alexa ranking is based on, lowering it (and keeping it down low) means you're doing exactly what you need for your website to succeed: bringing lots of quality traffic to your website, and making it interesting and navigable enough for your visitors to get there and stay there. So, if you can boost something on your site, who's to say what's worth it and what isn't? It's one more way to let users know that your website is awesome!