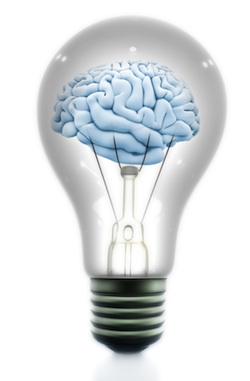 Increasing your traffic with blog commenting is part of the the Link Building Strategy Series.
We all comment on blogs. It's natural to want to express our ideas with the rest of the people reading the same post and with the author. What if we could also increase our site's traffic by doing exactly the same thing?
Using blog commenting, we can!
I can't stress enough how careful you'll have to be while commenting on other people's blogs. While you can do a lot of good, at the same time you could really harm your own blog! So pay attention.
Google has taken many steps to reduce blog commenting spam and I'm totally on the same page with Google on that! Back when the blogosphere was just a baby, anyone adding a comment automatically got a backlink back to their own page. Spammers quickly understood how powerful that was and suddenly the web got full of meaningless comments. So nowadays all the big platforms have a no-follow tag (an HTML code that does not pass value to the linked page) in order to reduce spam commenting.
You can still find and comment on blogs that pass value to the linked page, but I would really suggest that you don't. These blogs will be full of meaningless spamming and you don't really want to be between Viagra and loose-weight comments. See, once a webmaster removes the no-follow tag and allows comment links to pass value (making it a do-follow blog), then it's very easy for spam to pile up, sometimes in a matter of minutes. You don't really want to be associated with such comments!
To tell you the truth, there are so many link building methods; commenting on do-follow blogs should not be one of them.

The second thing you should pay attention to, is the comment itself. There's absolutely no point on commenting just for the heck of it! No one will click your link if your comment has nothing to give back to the conversation! So make sure your comments give something back either to the reader or the author of the post.
So what to do now?
One thing is for sure, you don't want to start commenting on every post you see, adding hundreds of comments per day just for the sake of it. You all have an RSS Reader and feeds that you pay attention to. And if you don't, please do it now, it's one of the best ways to stay current with your niche. So, next time you see a good post and you have something meaningful to add to the conversation, just do it!
Don't hunt down posts just to comment on them, wait for them to come to you.
As a rule of thumb, make no more than three comments per day. For commenting to help increase your website's traffic and exposure, you will have to keep at it for quite some time. It's not going to happen over night and you really don't want it to become a burden.
So why go to all this trouble just to add a comment? Isn't it just better to add a new post to  my blog instead of wasting time on comments? The truth is that everything needs to a balance. If you haven't added anything to your blog for months, close this window now and go write something!!!
When you comment on other blogs, you:
Become a member of a community.
By commenting responsibly, you help more people discover you. And if they like your comment, they will check your website out for sure! Make an effort to meet your favourite authors on a more personal level. I can't stress enough how important this is. On many occasions I've received a personal email from the author of a post I commented on, asking me about my point of view. Sometimes we even continued the conversation via email. I even got guest post offers that I wouldn't be able to get otherwise.
Brand yourself as an expert.
Other people will be able to see that you have something valuable to say, that you are a person with a lot of knowledge and that you're willing to share it with others. I even landed two freelancing gigs, just by commenting on someone's blog.
Create more comments for your own blog.
Reciprocity is a great thing and it will help your blog become more interactive because it's all about exchange. The people who read your comment and clicked your link, most likely want to comment on your own blog as well!
I shall leave you with that in mind. Commenting on other blogs is a very powerful way to grow your blog too. You should not overdo it and you should devote some time to each comment you write. After all, commenting is an extension, not only of your professional personality, but also of your blog.