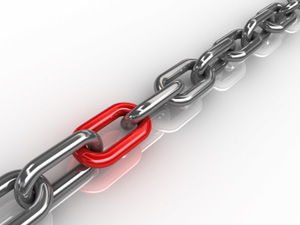 After explaining what PageRank is and finishing with the on-page optimization factors, now it's time to move on to off-page optimization. And that's all about links and how to "get" them.
There are many ways to plan an effective Link Strategy and in this post we will try to understand how each method works. Soon we will analyze each one individually and in depth, explaining how to use each method correctly.
The main categories of link acquisition are the following three.

Organic links are the ones we gain automatically when someone likes our content and decides to share it with others by posting it on their own site or blog,  tweeting it, leaving it as a comment etc.
Paid links are the ones we buy, not only to strengthen our  brand value and better our position in the search engines, but also to increase awareness of our products.
The final category is the mutual exchange of links between two or more sites.
To be more specific, the Top 26 Methods to get people to link to you with no particular order, are:
1. Press Releases – It's a great way to inform the world that you have released a new service, competition or product. Along with your press release, you should provide direct links to your website. This way they can be easily  picked up by a journalist or a blogger interested in your site, who can then re-post them, thus popularizing your site that bit more.

2. Directory Submission – Directory submissions worked much better in the past but are still  a strong ally in your link building efforts. Most of the directories will just bring incoming links but some can bring a lot of traffic too. Consider adding your site to the top general directories and the top directories in your niche.

3. Article Directory Submission – Article directories can not only  give you more links but, if the article is good, it might even be used by other bloggers or website owners, giving you even more links back to your site. It's a very effective way to show your expertise and get some links and traffic in the process.

4. Link Exchange Requests – Link exchange is not easily scalable but it's been proven to be one of the steadier and most valuable methods of link building. Getting relevant links from other websites that are similar to yours is a great bonus for your site's search engine reputation.

5. Embedded content – If you're the creator of a feature that analyzes data or displays information about people's pages or social profiles, creation of a widget is a must have! This useful tool, which your visitors can add to their website, will give a link back to your site, automatically increasing its value.

6. Social Networks / Viral Campaigns – Social networks are the most powerful way to attract new visitors and links  to your site. We will devote many articles on the ethics of social networks and how to best use them in order to strengthen your site's branding and visibility.

7. Buy Links from Web Sites – This one is a bit of a shady technique. Buying links from other webmasters might seem perfectly logical to you and me but Google hates it. And for good reasons. There are people who just buy 1000's of links just to promote their services (Viagra etc.) giving Google a bad name. Therefore we should be attentive when buying a link because, instead of giving us value, it might do exactly the opposite.

8. Forum Participation – Using your signature space to provide links to your own site, is a great way to get more exposure. Rule of thumb: Don't just register for a forum, make a comment like "awesome post" and put your link. Try doing this with forums you're already an active member of.

9. Blog Commenting – Commenting on posts is a good way to increase the awareness and popularity of your site.When we comment on another blog or website, we also leave our website's URL. There's one thing we have to remember: It's not beneficial to comment just for the heck of getting one link. It might do more damage than "good". Always comment when you have something useful to add to the conversation. This will give us both a backlink and added value.

10. RSS Feeds and RSS Directories – There are places  we can "ping" (=notify) when we update our website. Pinging notifies our followers and services when we post new information. There are also many directories where we can submit our RSS feed to, so that other people will be able to find it and engines will be able to crawl it.

11. Guest Posting – I am becoming a huge fan of guest posting and the reason is that it does many simultaneous things. It brings targeted traffic from relevant websites, helps new people discover you (since you provide information they want or need) and gives value to your site for the search engines.

12. Product Reviews – When you buy a product and are satisfied with it, it's a great thing to review it. Not only do you give value back to its creator but you also get links by doing so.

13. Buy Relative Sites – Instead of buying a link from a site, you could buy the whole site itself! It might seem crazy but think about it. Links back to our site would be free for life, repetitive revenue streams would increase and our user-base would grow at the same time, helping our business expand. It's an amazing long term investment!

14. Hold Contests – Contests can attract many visitors, since there is usually a prize to be won! It can give us many backlinks from forums and sites that post internet contests, plus it also raises our visitor's engagement. Contests can easily become viral because the visitors themselves promote them.

15. Off-Line Promotion(Eg. Conferences, Wear T-shirt) – Since we love what we do and what we offer, it's not a bad practice to advertise it both on-line and off-line! Wear your site's t-shirt, add your URL to your business card and make your domain a part of your brand.

16. Create mini-sites – There are many sites that can help us create small pages that talk about our niche and give a link back to our domain. HubPages and Squidoo are the most popular examples and they can help bring both visitors and quality links.

17. Dropped Domains / Dead Links – There are domains that have many quality links but their owners let them expire because they are no longer interested. If we spot a domain like that we can buy it and then redirect the traffic back to our site, giving us more visitors and more search engine value.

18. Create Good Categorization – As we mentioned before in the ideal site structure article, it is crucial to create good internal site structure because it will help your internal links pass value from one to another.

19. Post Often – No matter how many promotional methods we use and how much time we spend on promoting our website, we can't accomplish many things if we don't update our site with new, fresh and helpful content. My rule of thumb now is: 90% of my time devoted to Content creation and 10% to Promotion. The opposite can benefit us faster, but in the long run it's the worst thing to do.

20. Create a Theme – This way can be applied to many other things too. For example, you can create a WordPress theme and distribute it for free. People who like it, can use it but have to leave the footer link back to our main domain, intact. With this method we can get many links back to our site without any effort, except the theme creation.

21. Offer Free Hosting – Many hosts offer special prices or even free hosting to clients with powerful sites, as long as they include a link back to them. Why not do the same if you have the know-how and server resources? :)

22. Offer Something Free – We live in the era of free! And the faster we realize what it means, the faster we can make this work to our benefit. Giving something away for free, creates a lot of value for your brand and generates great word of mouth.

23. Distribute Creative Commons Images – If you are a photographer or an illustrator you can publish photographs or images for others to use for free with a Creative Commons License. When people use your photographs on their websites, they have to add a link back to you. The better the images are, the more backlinks you will get.

24. Link to Others – When you help others by mentioning them, you create a bond. By helping them, they will most probably help you back. There is a saying "aggression comes back to you" but the opposite is also true! :)

25. Pay for a Sponsored Post – Sponsored posts are similar to paid links. The main difference is that the author who mentions your services, decides what to write, not you. Most of the times the article will be positive but whatever the case, Google knows it's a paid link. The best links are  organic links, but some paid mentioning never killed anyone!

26. Give Your Product for Free in Exchange for Reviews – This is a much better approach than sponsored posts because all you have to do is give away the product or service. Then, it is up to the blogger to decide what to write. You're may not be paying for the review, you just give the product away, but still, it's somewhat considered a paid link.
Here above are only the most popular methods of link acquisition. It goes without saying that for each method there are dozens, if not hundreds, of sites and/or services that can help you further. For example, within social networks there are numerous ways to get, give and exchange links: Facebook, StumbleUpon and Digg, just to name a few.
This article serves as a gateway and entry point for more articles; each one explaining a category in depth.
Bookmark this page or Subscribe to my RSS Feed for upcoming articles on how to correctly use each of the methods explained above.
Stay tuned,
Angel