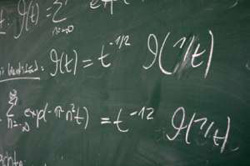 Google has an algorithm to represent the "value" of each page of a website, called PageRank. PageRank goes from Zero to Ten. The more links a page receives, the better the PageRank it will get.
This figure is more quantitative than qualitative and raising your PageRank is not as easy as it seems.
If we have a main page with a PageRank value of Three (3) and want to increase it by one (1) point, it will take us the same amount of effort as if we were trying to take eight different r(8) sites from zero (0) to three (3). It's a long term process but it shouldn't scare you if your PageRank is small or even non-existent. It has it's ups and downs, but in the long run, you'll be able get more points.
Using PageRank as a tool to evaluate pages.
When you want to trade links with a website, buy ad space or check up on your competition, looking at a website's PageRank is a good indication of how much value that domain has in the search engines.
Keep in mind that the PageRank value of a website is updated every three months,s so if a website is quite new, it might not have the value it "deserves".
Furthermore, there might be cases of popular sites getting many visitors and many links per day,  and still have a PageRank of zero. This happens because those sites were either penalized for  selling direct and paid links to other websites(something that Google hates), or for using "shady" optimization methods to rank faster and better (Black-Hat Seo).
How can I see what PageRank a website has?

You can check website PageRank values by using the Google toolbar on Firefox or  by installing a very simple  and handy plugin called Search Status(again for Firefox). It will show up on the bottom right-hand corner of your browser, indicating the PageRank, Alexa Rank and Compete Rank of a given page-domain.
Things to keep in mind
When evaluating a page or website, check it's PageRank value. It's a good indication whether this site is worth getting links from. Sometimes though, PageRank might be misleading for the following reasons:
The specific page we're looking at might be new and since PageRank updates every 2-3 months, the correct value will not necessarily be shown.
There's a chance that the domain has been banned or penalized from Google. In this case, it will show up as Unranked or with a O (zero) PageRank value. This saves us the time and effort of getting a link from a page that would have either damaged us or offered us no value.
Being obsessed with PageRank can be wrong. Judging everything by a value that's quantitative, and not qualitative, is very misleading. After all, we're not only looking for links that are valuable for the search engines, but also for links that can offer us and our readers more value.
PageRank alternative

If we want to have a second opinion on what value a page has, SeoMoz Toolbar is here for the rescue! It's a good indicator, it also helps us discover the differences between MozRank and Pagerank, plus it's one more number to worry about. :P
If you want my advice, stop worrying about PageRank and start building on your reputation and value as an author and business.
To our success,
Angel :)