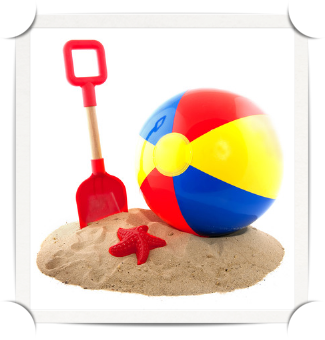 Google Sandbox, while sounding playful, is not something to take lightly. Google has never confirmed its existence, but at the same time never denied it exists. While all this sounds very dramatic, let's relax and see what exactly  the Google Sandbox is and what we can do to help our site rank higher.
What is Google Sandbox?
When we release a new website and gather some links pointing towards it, we would expect that the rank for its keywords will improve. But Google does the exact opposite. After the site goes "live", for the next two weeks, you will see some improvement for your ranks of your keywords and will be able to see where you stand against your competition. After that "grace period" passes, your rankings will plummet, and you won't see your site ranking for competitive keywords at all.
Google Sandbox is a term used for the "penalty" that Google introduces to newly created websites for the period of 3-5 months and prevents the website to rank for its keywords and especially for the competitive ones.
Why does Google apply the sandbox effect on websites?
90% of the fine-tuning Google does on their search algorithm is finding ways to combat spam: that's what this rule is about. It all started when spam became a very a very profitable occupation. Viagra, porn and the Acai Berry are some example niches that have been exploited the most. What was happening was the following:
Company A created a website promoting one of the offers above (or something close). Then they spent a great amount of money to gather thousands of links overnight. This domain instantly ranked for the specific keywords and by using cloaking methods, to other other popular keywords too that most of the time, that had nothing to do with that niche. By the time that Google found the site and de-indexed it, spammers had already created and started promoting the next website since they have already made back their initial investment plus a great deal of profit, so they were able to continue this indefinitely.
That's when Google introduced the Google Sandbox effect, starting two weeks after a website's indexing, and lasting from three to five months on average. This prevents a website from ranking for highly competitive keywords before a predefined period of time passes. This gives them time to be able to check the website and decide if it's really worth the rank that it will soon acquire.
How can you prevent the Sandbox Effect
The number one way to make the Sandbox Effect go away, is to gather a lot of VERY reputable links quickly. For example, if you are a technology startup, and get links from TechCrunch, Mashable and Engadget, you will most probably have the penalty removed. If very reputable sources mention you, y0u will be able to come back from the penalty much faster but unfortunately that's not always the case.
How to "win" time when you are creating your website
One of the best things you can do is to create a landing page for your domain, the second you buy it. Then, point a link to it and wait for Google to index it. To make sure that it's in Google's index, search site:www.domainexample.com, replacing it with your domain name. If it shows any results, this means that your site is already indexed. When a website gets indexed, even if the website is not officially released, the time is counted toward the end of sandbox so by the time you're ready to go live, your penalty might already have been lifted. If indexing your website with a link doesn't work, go to Google's Webmaster Tools, add your site and then your Sitemap to help the whole process.
After all, sandbox effect is not something to be afraid of. It's just a temporary penalty that will get lifted very soon but it's good to know from the beginning to save you from frustration or even help you avoid it companies like the denver seo company might help a lot too .