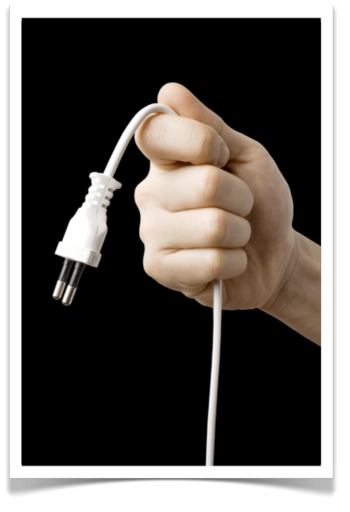 This post is part of the Link Building Strategy Series
Let's focus our efforts for link building, somewhere else. The offline world!
You're doing everything possible to promote your personal or corporate website. Given the fact that you love what you're doing, why don't you transfer your efforts to the offline world? You can do many things including:
Wear your site's t-shirt. It's a great thing to do, especially in conferences and events within your niche. People who have seen your site before will identify you, while many others will be curious to find out what your site is all about after seeing your URL printed in nice fancy letter on your back or chest!
Create a new Business Card. You don't have to go all out like I did, but even a plain and simple card containing your site's link is enough to associate you with your website. The more eccentric your card is, the higher the possibility of someone visiting your link. This is my card for example, please use it to contact me for anything you want- but please don't abuse it ;)
Put an offline ad in a newspaper, magazine or on the radio. This method can be very effective, depending on how you use it. The only drawback an offline campaign has, is that you can't keep track of your conversion rate, or how people will respond to it. One great solution I have tested very successfully in the past, is to get a new telephone number just for an offline campaign (and the next to come). This way I know that, when the telephone rings, it will be someone responding to my ad, and I can track exactly how this campaign is progressing. In the beginning, try to place ads in relevant newspapers and magazines close to your niche. Those tend to work better, because people reading them are interested in what you have to offer.
Using radio is a great example of offline promotion too. You can also do that with a twist. Use internet radio stations in your niche to promote your special offers and people will be willing to visit your page because, 99%, they'll be on the computer while listening to the Internet Radio Station. Going to Shoutcast (http://www.shoutcast.com/) will help you identify radio stations in your niche.
Use your URL in your presentations. When you are presenting in front of audience in a niche close to your website's content, always use your URL in the beginning and end of your presentation. If people find what you say engaging and useful, they will visit your site for more information.
There are hundreds of ways to promote your site offline and they can vary from one niche to another. You can come up with many creative ways to help engage people. Using offline methods is both efficient and at the same time cheap.