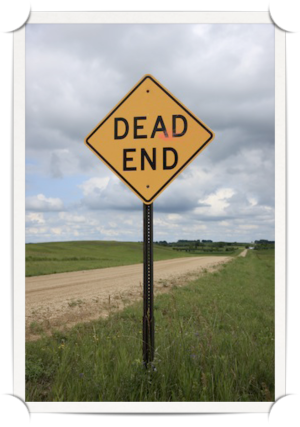 You've read all about it. Working in Internet Marketing and having an online business so you can make money from home is the most promising thing you read about on the Web these days. There's so much information on how to make it big out there, but what should you believe? What's genuine, and what's a scam? What is everyone saying, and how much of it is true? We've picked out the greatest myths about Internet Marketing that you'll come across and analyzed them here.
And, the list goes to twelve.
1 – Having an online business is easy.
It's strange how everyone thinks that Internet Marketing is the easiest thing around to do: it's just like saying that winning in offline business is just as easy.
Of course, there's a heavy dose of luck involved (just like in everything we do!) but it's mostly hard work and precise strategic thinking that helps you get to the top.
2 – Internet marketing is free.
There are tons of freebies out there that will help you get started. These freebies can be free blogging services, free CMS templates, free stock photographs, free content, you name it. But have you ever seen any "serious" Internet Marketers working with free stuff? Check it out for yourself: we all tend to feel on the spot that a blog, business or online entity is more trustworthy when their owners have invested in a domain and email accounts. Plus, there are so many tools and services out there out there that are absolutely necessary for your online business to thrive, and they're all too good to be free!
3 – Working in Internet marketing is too expensive
(the exact opposite). You don't have to invest in absolutely everything out there. You can find hundreds of thousands of resources, from tutorials to web services to email marketing programs to paid seminars to templates – the list goes on and on. However, the prices on all these vary. If what you need boils down to creating, hosting and advertising a decent website for starters, you really won't have to invest that much from the get go. You can check out our article on how much your blog will really cost to get an idea of what you'll be looking at.
4 – You'll have much more free time by working at home
making money online and being your own boss – you can put any amount of time in it you want. WHAT A LIE!! This is the reason for the exact opposite: Exactly because you work at home and you are your own boss, you have to put much more time into it. Productivity while working at home, may just be the hardest thing you've ever come across – even tougher than working for that old boss of yours! You'll find that you'll have to do your own research (and a bit of soul-searching) to find your own methods and times of working.
5 – Everything in Internet Marketing is a scam.
Yes, the market is crawling with Nigerians that want to scam you out of your hard-earned money. Yes, there are a lot of people selling sketchy products or using shady black-hat methods to steal your trust and your cash. But it's not everything! With a bit of research, you'll be able to find trustworthy products and services that will help you do exactly what you'd like to do with your online business. Plus, don't think that the only way Internet Marketers make money online is through excessive spam or unorthodox methods. That's not true! The most successful online businesses are perfectly legal, value-giving entities with products that help people in the best way. Not everyone's a crook!
 6 – Creating and maintaining an online business is only for the tech savvy.
You don't have to be an expert at anything to be great in your online business. There are myriad online tutorials and books to help you learn everything, from designing and creating a website, to advertising your valued content. I hardly knew how to handle a MacBook when I first started, and just look at me now! Besides, I still can't code or program a darn thing besides my VCR! (And maybe my alarm clock.)
7 – Internet Marketing will help you make a ton of money in no time.
It's guaranteed success… or not! Nothing in this world gives "guaranteed success." Anyone that tells you that is flat out lying! The only thing that will guarantee you a level of success is your own hard work and methodical, strategic planning. That will definitely get you high, and the more hard (and correct!) work, the better!
8 – Spam is the way to go.
Tell everyone you know, your friends, your family, bug and spam everyone on your social networking list. What a mistake! If you alienate even your friends, no one will want to see the likes of anything you have to offer! The only way to bring followers onto your websites and your subscriptions is to offer quality content or products. Never send any unsolicited email, or anything that someone hasn't subscribed to. It's a surefire way to never get ahead!
9 – I'll just write about whatever the heck I like, whenever I like.
Here's one myth we read on this great article on Internet Marketing Myths from The Rating Blog, with another touch to it. This will get you places if you're very, very lucky, like a few people (see Maddox) but most likely, you'll have to be really special for you to get anywhere without writing quality, proofread content. In order to maintain and grow a successful online business, you will have to provide your readers and subscribers with value and quality, frequently enough to keep their interest. You may write a great article or blog post at one point, but if you don't keep it coming, you'll lose more subscriptions than you gain.
10 –  I can't challenge the greats, so why should I even try?
No, you can't challenge the greats! You can't battle Dell, or Google, or Digg. You can definitely try (the sky's the limit!) but don't expect to rank up top with the giants without some totally hard work and endless hours. However, this doesn't mean that you shouldn't even start because everyone's doing it or done it before. In that case, no one would ever open a shop or become a doctor or lawyer – there are so many of them! As long as you have your passion and hard work, you can choose to do anything you like, no matter what the competition. Like we keep saying, what you need is strategy, research and an appetite for success!
11 – Anyone can succeed at Internet Marketing.
This isn't such a myth so much as just an unfinished sentence: anyone with a vision, passion and motivation for hard work can do it. If you're not really into it, or just doing it for fun with no plan and no research, it's likely that you won't make it very far (you can always take luck into account, but it can't be the only thing going for you!) You can't go from zero to hero in a day with no effort. Keep trying, be hard working and patient, and you'll see success in your online presence! I'll re-post a story from a forum I've read recently: There was a guy who created a thread saying something along the lines of: "Yay! I've just made my first dollar!" After some replies mocking the guy for just creating the thread for this "accomplishment", one guy replied: "Why do you mock the guy? He's done much better than the 99% of the other Internet Marketers around." And this is true: only a very small percentage of people involved in Internet Marketing will actually make it into a business. It requires a lot of patience and time devoted to it, and most people seem to become discouraged after the first few months.
12 – More traffic means more money.
In the time of meta keywords, where you put all your keywords hidden on your front page (remember those?) Internet Marketers tried every way possible to bring hundreds – hundreds were a lot back then – visitors to their websites. This was successful, because there wasn't much competition for traffic back then. Now, users know for a fact that if a website dissatisfies them for a second, they can turn to thousands more. You can bring hundreds of thousands of people to your websites, without making a single sale! You need to gain your readers' trust, and their purchases! You need to offer your readers quality products and content so you can successfully sell your stuff (or yourself) to them and gain profit.
These are just a few of the myths about Internet Marketing we hope we've debunked today. Have you any suggestions of how growing an online business can be misread? We'd love to hear about it!