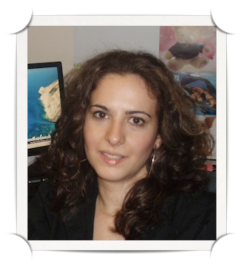 With personal branding becoming a trend in marketing, competition is growing bigger and stronger every minute. What everyone who is marketing themselves needs to work on is creating and making their personal brand known, if they want to have a chance at making it big. This gives competitive edge, and the kickstart entrepreneurs and businesses need to get their name out into the world.
You may ask yourself, what exactly is personal branding, and why is it important to me and my business? In a nutshell, personal branding is marketing yourself, your career and your work as a separate brand, which makes people think of you as soon as they hear it. This is a big thing; one that we'll have to write a whole other article (or maybe even series!) about! So stay tuned to learn more about personal branding.
A good step everyone with an online presence should take is to set a professional photograph or a custom digital brand logo as their avatar. Many may think it's not that important to have the appropriate picture, but it's actually a bit more important than you think.
– A good avatar or social media photo must be memorable and distinguishable. This helps for personal branding; after a visitor to your blog or website sees it about 7 times, people will become familiarized with it, and remember you and your brand. This picture should be used as your avatar on social media, blogs and websites, or at least your blog or website's About Me page. In this way, visitors, prospective clients and subscribers will remember your avatar or face, and will relate that picture to the trust they've gained in your personal brand.
– As good as it is to relate to you and see your human side (which is why it's preferable to post a real picture of yourself), your visitors must be able to take you seriously. Just think of how you'd show up at a job interview: it may not be necessary to dress up, but you wouldn't go to a job interview in jeans or slacks or looking like you're ready to go out and party. Sure, we'd love to post our Facebook pictures from last week's party or our summer vacation (we just look so good in them!) but putting vanity aside, a smile against an office or your home wall will be sufficient to reach out to your readers.
– Like I mentioned before, posting a picture of yourself will help your clients and visitors to your website relate to you, thus gaining trust (and their sales and money!) more easily. We all like to try and have some kind of tie or bond with the person we're going to be transacting with; it's better to know they're not trying to hide behind a computer screen or silly avatar. It's like we say, "putting a face to the name." We tend to trust people more if we've seen them, rather than have just talked to them over the phone or read some words on a screen.
– The quality of your profile picture must show that you took the time to pose and fix yourself up so you can look presentable. Readers always appreciate this. We don't all have the time or money to hire a professional photographer to take our head shots, but we can be honest enough and ask a friend with a camera to take some snaps of us. Hey, it may even turn out to be lots of fun! Anyways, pretty much everyone has a digital camera they can lend you; it doesn't even have to be a professional camera.
– You don't have to be wearing a suit and tie, or a pants suit or skirt. Your clients and colleagues want to know that you can get the job done when you have to, which means you can't show a picture of you goofing off or out partying! Clients have to trust that you are serious about your work, and that you mean business. However, it's not a bad thing to show a hint of playfulness, either! You have to make your visitors feel comfortable with you, so you don't have to take expensive professional head shots in a tuxedo taken at Trump Towers. Looking too extravagant or expensive might actually turn off your readers, who mostly are average Joes like you and me. Go for simple, down-to-earth, and neat-looking. As you can see in my silly profile picture here, I'm at my old office, wearing a smile, but showing my teddy bear posters in back.
– It might be considered racism or favoritism, but it's true that when you see a person well-dressed and well-groomed in a serious way it makes you trust them more with your work (not as a person!) Take what I said about job interviews earlier. Unfortunately, the first thing we notice about someone or something they see is the way they look. If you get hired for a job, you may see that you'll slowly start to dress more and more casually, and probably won't hear a thing about it. The thing is to get hired in the first place, right?
– If you'll be using a digital logo as your avatar, make sure that it looks professional enough. You don't have to be an expert at digital design. You can always outsource your logo creation to another; there are hundreds of online marketplaces you can go to. This means you can't just make it in MS Paint (unless you're really good at MS Paint!)
Take this real-life example of a logo that was acceptable at first, but with a few tweaks, actually became profitable:

In the first example, we see a cute speech bubble with text inside. It's pleasurable to look at, but the design is pretty plain, and wasn't as distinguishable or memorable. On the other hand, the second avatar is more clear, with bigger letters, memorable white and red color association, and all around more pleasant to attribute the website to. This is an actual case study; Best WordPress Themes actually jumped up a whopping 220% more followers per day after the avatar was changed throughout the website's social media pages! As you can see, the new logo isn't all that fancy, flashy or extravagant: just a few simple changes made all the huge difference.
As far as your social media is concerned, you can use a service like Gravatar to assign an avatar to your email address. 99% of blogging platforms today support Gravatar, so when you comment or write an article on such a platform, your profile picture will be automatically included next to your comment or post.
Do you have any stories, experience or case studies on how a picture, logo or avatar helped or broke your business? We'd love to hear about it!