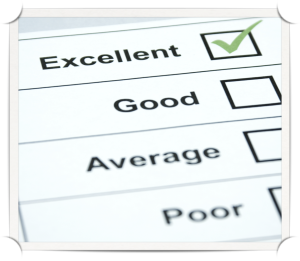 Creating, maintaining and tinkering with your blog is hard enough. Creating quality content for your readers is your new job; you're excited, you have millions of things to give to your readers, offering value to their new ideas and prospects, and who knows? You may even help a lot of people in the process. The thing is, how are you going to get your readers to know you, without them ever seeing you in person or having a conversation with you? Surely you can't partake in instant messaging with them all: you don't have the time for that, and you wouldn't want to look THAT available either. You're going to have to sum yourself up in a clean, neat and precise page – your About Me page on your blog. Here are the things you should include in order to keep it short and sweet, while giving as much information about yourself as your readers need to get as close as they should!
1. Make sure to use a professional photograph as your avatar. Sure, Zombatars or XBox Live gamertag avatars are neat, but you want your readers to become familiar with you. It doesn't have to be suit-and-tie or business casual. Your photo should show your face, just enough so that readers can personify you and relate to you. Plus, make sure to use this photo in all your social media accounts – you'll start to actually create a personal brand for yourself! People will recognize your face in no time; most people never forget a face.
2. Give just enough information as needed. You do want people to relate to you, get familiar with you, and feel like they know you, but no one really cares how well you surf! Besides, it's easy to go off and rant about how good you are at things, which may make you seem arrogant. Try to sound modest – list your important accomplishments, but don't go overboard!
3. Talk about how long you've been involved in this niche. If it's about making money, you have to let your readers know that it's not an overnight job; it takes time and investment to get where you are today, but it won't take a million years! That's a surefire way to get potential readers to stick to your blog and who knows? Maybe they'll even follow your tactics, subscribe or buy your product! Besides, if you're a newbie in your field, people will be less likely to follow you or trust in you. If you show a bit of experience, like list your accomplishments, it'll get your website's visitors to trust in what you're saying. We always believe in authority, right?
4. Let your readers know how much you love what you do. You could be an expert in your field for the past 20 years, but if you're heart's not in it, how will you persuade anyone to subscribe to you or buy your product, let alone listen to you? You have to let your potential customers know that you're totally into what you're doing, and should show them why they should be into it, too.
5. Why should people listen to you? Are you the next revolutionary that has the most pioneering ideas in your field? Did you manage to make $1 million in your first two years? Are you a results-not-typical success story? Make people believe in you, and persuade them to by explaining why exactly you're the first and foremost expert and authority on whatever you have to say. Give them top-notch stuff!
6. Give both your new and old readers things to contemplate. Readers new to the field? Post Top 10 and How to Get Started posts. Older, experienced people visiting your website? Give them some valuable content with updates on everything they need to know on their niche. No one said that your posts can't tend to your competitors, as well! Sure, you'll most likely be copied and plagiarized, but everyone (mostly Google!) will know or find out eventually who actually came up with that content. Pillar posts, newbie learners, how-to articles, step-by-step guides and what's new stories will keep old and new visitors of interest coming and subscribing to your stuff.
7. Keep in touch. Make sure you give your readers each and every link to all your social media profiles. (Don't go so far as giving them your postal address and personal phone number, of course!) Social media is free, is booming, and is the best way to actually benchmark how you're doing. Sure, Facebook likes may not really document how well your make money online website is doing, but it sure can't be doing too bad if you have 10,000 likes, or you have 1,000 connections on LinkedIn? Also, patch up a contact form so your readers and visitors can leave feedback and comments. It's good to receive kudos, but constructive criticism as well (many will say that even hate mail shows you're doing pretty well!)
8. List other successful projects you've been involved in as well. Don't let everyone think you're a recluse and shut-in, and that you haven't done anything else in your life – yes, your successful-millionaires-to-be readers will have to invest time and money (and most likely sweat) on their projects, but most of them sure want to continue to live their happy, carefree lives. Show everyone that you may be insanely successful, but still enjoy partaking in your local animal shelter's activities, raising your wonderful family (hey, that's a lifelong project in itself!) Show your readers you're a normal person with other things to do as well.
9. Throw in a laugh or two. Add something entertaining and funny to your About Me page – there's no better way to make someone trust you than giving value and at the same time making them laugh, even when it's totally about you! Things like that make your readers feel closer to you, gives a personal touch, and lightens your visitors up, consequently opening them up to what you're about to tell them. People are always so much more receptive when you throw some comedy into the mix!
10. Think about what you'd like to see on someone's blog (obviously not a competitor's blog!) What would you consider interesting? Who would you follow after seeing interesting things on their About Me page?
These are surefire ways to get your readers to follow you, subscribe to your blog, listen to what you have to say, and buy or endorse your product, all from the simple About Me page! Make sure to not let little "details" like these fly by; even these subtle pointers can go all the way and convert your readers into subscribers or even clients. Leave no stone unturned; these details may point you the way of success!