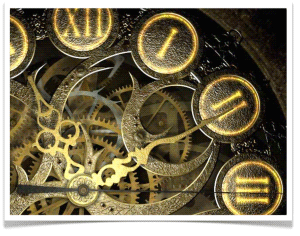 One of the starting decisions you will have to make when starting your own website or blog, is the frequency of posting. It's so important that I am devoting a whole article to it. :P
I don't want to scare you, but it can be hard deciding on how often to post. Your long-term goal is to gain frequent and regular visitors, therefore posting should also be frequent and consistent.
While your website "ages", people are getting used to your posting schedules and know when to visit your page to read any new article you post. Think of it as a newspaper you enjoy reading. If you went everyday to the mini-market to buy one and one day found it out of print, you'd think something strange happened. Next time it's not available you'll get frustrated, and if it happens again, then the habit will diminish. Time will go by and no newspaper and you'll loose all interest and most probably never buy it again.
On the contrary, when I wake up in the morning, I like to make a big mug coffee and visit the blogs and websites i love, to see what's new and if they have anything new posted. If they have, that's good because it keeps me interested, it keeps me reading and it makes me want to visit them again.
I am not implying that you should publish a post a day, but as often as you can will definitely be beneficial. It might be one post every other day, or even one per week, but you have to keep that "rule". I don't mean  to make you anxious about posting. Worrying too much about punctual posting can cause even larger problems. It could turn your blog or site into "work" and your next article into an "obligation", and that's just so far from the point. Your log or site is supposed to be something you love doing, not a job. It's better to post when you can (like I do for the moment) instead of stressing about post frequency.
You don't have to take an oath when starting your blog. Try posting once a week or so and if you can keep that up, then you can increase your frequency according to your own schedule and capabilities. Increasing  post frequency is  good, it's just the opposite that is bad. After all, the more posts your site has, the higher  the chances of new visitors finding you :)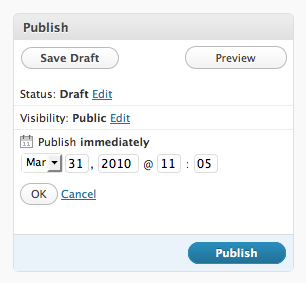 One great trick I've used on many of my blogs is auto publishing. I can't stress enough how useful this feature is. Once you have just posted an article and have one more ready, you can schedule it to be posted automatically whenever you want. You don't even have to be online or awake to publish it! One of the benefits of the Internet Marketing Lifestyle is that you can schedule your work to be published whenever you want.
If you have any questions or something to add about posting frequency, please do add a comment or contact me via the contact form.
Remember, my goal is not to just post my views and ideas, but to help you with your Internet Marketing Journey.
Angel