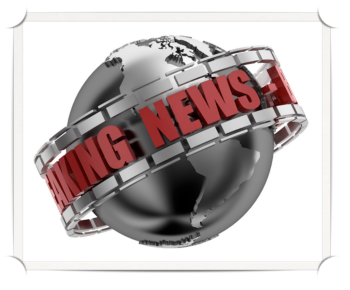 When we are link building, we don't just try to get more links for the heck of it. Our ultimate goal is to bring more visitors to our website. One of the best ways to get more links and visitors, is to do press releases. Press releases have been used for many years to promote services to traditional media and are still used with great effectiveness.
When a company creates a new product, it issues a press release to inform the world about it's existence. If a journalist thinks that the product would be a good topic to report, they pick it up and write about it. When we issue a press release on the web, we're trying to increase public awareness. Most journalists search for ideas about new articles on the internet.
I am using press releases for all my in-house projects that I pay attention to. For Moneytized, I am waiting to reach a sufficient amount of posts (I am thinking about 30-40) before I create a press release. When people will enter my site, they will have some articles to read and they will decide if they want subscribe.
There are two ways to approach press releases, paid and free.
Free Press Releases
If you are on low budget or just want to see how press releases are working, I would suggest for you to start with a free press release rather than a paid one. A free press release is much less effective than a paid but it's worth the effort.
For free press releases I am using the following sites:
Most of the sites above are free or require a very small fee (or up to $10) to distribute your press release to a considerable number of websites.
Paid Press Releases
If you can spend some money on your press release I would suggest to issue it from Prweb.com . It's much better than submitting it on free press release sites. At the same time, it's much cheaper than using a PR agency just to have a chance for your product to be featured in a magazine or a website. Prweb costs from $200-$360 depending on the press release package. The "seo" package is the cheapest that I could recommend, while the "media" package is the best. The "media" package, costs $360 and is the most effective.
One great tip is to bet some more money above $360, (there's an option to bet more near the end of submission) so that it can be featured on the site's main page. I usually pay 20-30 dollars more. Getting featured on the main page of the site is a great opportunity for your service or product to be published in many more auto-blogs that parse prweb's website. Many more people will notice your ad if it's featured in the main page.
The effectiveness of a press release depends mostly on the press release itself. If you have an attractive proposition the effect will be much higher. Pay close attention to the title because that's the main reason for someone to open the article in the first place. There are many online marketing comapnies, who builts web site and more people at your site and at the same time cover the cost of the press release itself. Think of something intriguing that will make the person interested on what you have to offer and read it.