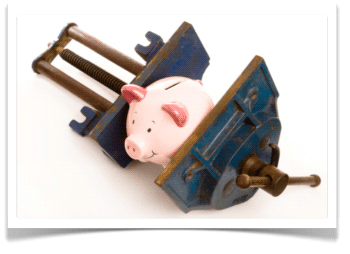 This post is part of the Link Building Strategy Series
Thinking about it, an effective Link Building Strategy can take a lot of time, money and effort. Especially if you're purchasing links from other sites in order to build link value and bring more visitors to your site, it can be very expensive. Buying a whole site as it is, instead of just a banner on it for example, is a great idea for lowering costs. It might sound crazy and cost-ineffective, but stay with me and you'll change your mind faster than you think!
When we purchase a link from another web property, especially if it's a link without a no-follow attribute (thus transferring PageRank value back to our site) we have to keep it there for a long time and not just for a month. I could say that a six-month period is the minimal required. When we get links that disappear quickly, Google will tend to consider them as paid links, therefore passing less value to our site.
Purchasing links from web sites is also a costly way of promotion. Even the smallest web property owners will ask good money for a link on their site, because it passes value back to your site. For example, if we buy a link that costs $20 per month, for six months, it will end up costing us a total of $120. Instead, if we were to purchase the whole site, given the owner is willing to sell, it would only cost us a rough total of $300, allowing us to keep the link on the site forever. Additionally, we can start monetizing, seeing as the the site now belongs to us. We can now actively promote our main website, bring more visitors back to it, add more banners, promote affiliate products and generally handle the monetization process much better.
If you have a good understanding of SEO(Search Engine Optimization), you can modify the site's on-page factors(meta elements, titles keywords etc.), quickly doubling it's visitors, making your purchase much more valuable. This increased traffic will not only help pay off the cost of the initial investment, but once it clears it will actually be generating new profit. Purchasing a site is much easier, our partner bank offers bad credit personal loans guaranteed approval
If you're thinking of starting a new website or blog by purchasing a pre-existing one, along with its niche-related articles, you will get many benefits from:
The "value" it already has in the search engines
The Age of the domain
The number of "followers" it already has
Backlinks the previous owner has already gathered. Everyone's experience in linkbuilding, and internet marketing in general, is different, therefore previous promotional efforts and added points of view can only be beneficial.
Many internet Marketers use this method to strengthen their position and rank higher than their competitors.
Two very good sites you can use to find domain names in your niche, are Flippa and DigitalPoint Forums.
Be careful though, it's crucial to check up on sellers before completing any business transaction. Check their reputation, their internet profile and whether they've sold sites online before.