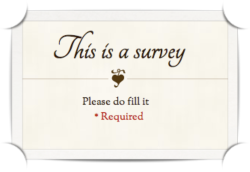 We all know that surveys play an important role in everything from product creation to customer satisfaction to market segmentation, and the list goes on and on… It's one of the most valuable tools that we have in our hands and we NEED to use it in order to know what our prospective customers and visitors want to see from us and our products in the future.
There are many services that will let you create an online form and promote it to your fans and friends, but most of them have limitations when it comes to their Free tier. I know, I know; if you value something that much, why don't you give some money in order to get the best out of surveys? In fact I did, and the next article on Moneytized will explain why and how we've created that solution. But if a reader wants to test the waters and see how surveys can help their business, why pay for testing the waters? That's where Google Docs comes to save the day!
I used Google Docs in the past and thought that it was a good collaboration tool. But when I asked for some recommendations for good Survey systems in Google+, Google Docs came up three times in the thread! I knew I had to check it out again. ;)
The recommendations were correct. You can create your own survey in Google Docs, with beautiful graphics and all the form elements you will need, while at the same time be able to export all answers into Excel or get great graphs of the responses, all for free.
Step by Step survey creation in Google Docs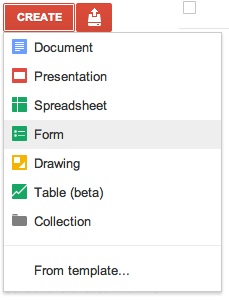 When you log-in to Google Docs, you will be able to see a button that let's you create a new file. Click on Form and the next screen will appear. Name your survey and start adding questions. You have many options to select from and you will be able to create the survey with the exact way you prefer.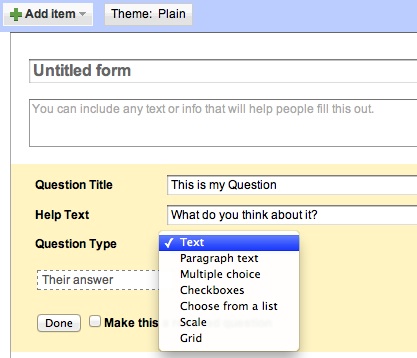 Once you're done, click on the theme button and select the theme of your form page. There are many themes you can select from but remember, you need your visitors to pay attention to the survey itself, not the design. ;)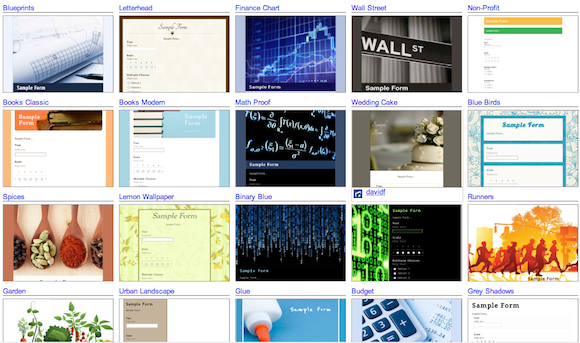 After you make sure everything is perfect, you can save the form and click on the URL at the bottom of the screen and share it with everyone that you want to complete your survey. That's it, you're all set ;)
After a few people answer your survey, you will be able to view statistics, what people selected the most, etc. You might think, why should I need a more advanced solution? Doesn't it do exactly what I want? What else would I need? The answer will be given in the next article, so stay tuned! ;)
Edit: New article is up, learn how you can create a survey with WordPress and what are the huge benefits from using this solution.