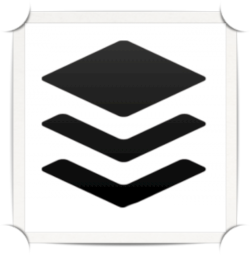 Sharing on social media is not a simple thing to do. First of all, you have to have something meaningful to share; something that your audience will love to check out and will benefit from it. Getting valuable content and pushing it to your social media account is not easy, at least if you want to do it consistently.
My own problem is that I can't schedule my posts, because every morning I read my RSS feeds I can find more than 10 posts worth mentioning, but I can't share them all at once, because everyone will hate me! At the same time, I can't add them to a note and keep remembering every now and then to open it and share each link or story one by one. That's too unproductive!
Here's where Buffer App comes in, a Web Application to save the day! The guys that created the application had the exact same problem (that's actually how the best applications are made, by solving a problem their owners had: necessity is indeed the mother of invention) and decided to do something about it.
After registering with the application, you can add your social media account (Facebook, Facebook Pages and Twitter for the moment) and edit the settings.
As you can see from the image above, you can set up almost everything you should need. The service supports bit.ly so you can keep track of the effectiveness of your sharing, and you can even schedule the time you want your status updates to be published. If you are a more advanced user of social media, you should change your update times into the best hours your audience is more responsive and more likely to check out your posts.
After doing that, you can easily go and install its Firefox or Chrome plugins and start using the service.
You will notice the application icon (top right for Chrome and bottom for Firefox). When you are on a page worth mentioning, click it and it will pop up the buffer dialog where you can modify your settings and send the buffer to the queue.
The idea is quite simple but it's done right and it's a service worth mentioning. Speaking with Leo Widrich, co-founder of the application, we got some more information that might be relevant to you.
The application got released in December of 2010 and already has 75,000 users and for the near future, they are planning to release support for Google+ and a new algorithm for better sharing. Especially Google+ support made me extremely happy. ;)
If you're a site owner and you would like to add the buffer feature for your visitors, you can get the button here and if you're already using the ShareBar social sharing plugin we mentioned before, you can add it using the following code:
<!-- code for Big Button: -->
<a href="http://bufferapp.com/add" data-text="[title]" data-url="[url]" data-via="[twitter]" data-count="vertical">Buffer</a>
<script type="text/javascript" src="http://static.bufferapp.com/js/button.js"></script>
<!-- code for Small Button: -->
<a href="http://bufferapp.com/add" data-text="[title]" data-url="[url]" data-via="[twitter]" data-count="horizontal">Buffer</a>
<script type="text/javascript" src="http://static.bufferapp.com/js/button.js"></script>
If after loving the application you decide to mail them about adding more services (like LinkedIn, Chime.in etc etc.) don't bother, I will email them EVERY single month until they do so (I'm serious). :p
So what are you waiting for? Register NOW and finally fix your sharing schedule, once and for all!