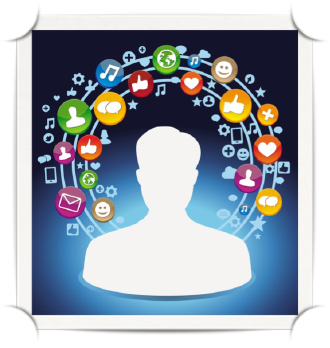 Social media offers brands unprecedented opportunities to engage their target audience and build loyal customers. However, it can also provide copious chances for companies to come across as bland and uncaring – alienating their prospects and damaging their reputations.
In this article, we'll take a look at some of the pitfalls to avoid when branching out into the world of social media and discuss which brands you should be seeking to emulate with your efforts.
Ignoring your Customers
Even if you don't have the time, budget or resources to engage in a full-on social media campaign, you should at least be looking to listen to what's being said about you online. The platform provides unparalleled opportunities to gain intelligence on how your business is perceived.
Once you've got a handle on how your brand is being discussed, you can tailor offers, campaigns and even responses accordingly.
Not Interacting or Interacting Badly
So you've set up your social media page to stand as a hub for your business in the digital world, what now? Many businesses take a lacklustre approach to their social media management when it's really a case of all or nothing.
Social media is a deceptively resource-intensive task to undertake so before you start – make sure to allocate sufficient time and effort. It's no good to simply stick an intern on managing it for a couple of hours a day. When it comes to social media interaction, you need to go the whole hog.
By interacting well, you can help shape how your brand is perceived and although it'll be highly tempting, don't ignore negative comments. You might have to provide customer service via the medium on occasion, but it'll be well worth it as your customers grow to appreciate your efforts.
Above all, have a consistent voice and avoid bland corporate babble at all costs. It can help to have a single person in charge of your social media management – or if this isn't possible, consider outsourcing.
Not Including Your Customers
Social media is a great place to engage and make friends with your customers, but you won't be able to do this if it's constantly a one-way conversation. Be proud of your customers and get them to join in.
Obviously how you can shape this type of interaction is dependent on your sector, product or service, but using their help to inform product decisions or offers is often a good starting point. Similarly, getting them to share experiences, stories or photos that involve your brand is also a favoured tactic.
Who to Emulate
Some brands do social media better than others and although there's no exact formula to their interactions – some correlations can be made. As this handy infographic notes, brands like Skittles, Coke and Red Bull are absolutely killing it on Facebook – using a variety of interactions that focus on what the customer wants and gets them involved.
Companies like Dell and PlayStation are using their blogs to great effect, focusing on topics their audience wants to discuss and utilising crowdsourcing for feedback and informing product decisions.
There's no guaranteed way to ensure social media success but by having a bit of empathy and putting yourself in the shoes of your target audience, you can start to craft a social media presence that really stands out from the crowd.