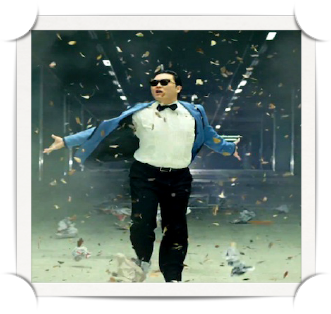 We all love watching videos online. Whether it is during lunch time at work, ok maybe while you just have a little skive, or on your smartphone at home, we all enjoy searching YouTube for the best videos.
Over 4 billion hours of video are viewed on the site each month, and 72 hours of video is uploaded to the site every minute, so the chances are you'll have come across one of the following at some point during 2012.
Making a video go viral can never be guaranteed but all eight of these videos have one thing in common, they were HUGE worldwide hits last year.
Gangnam Style
Published in July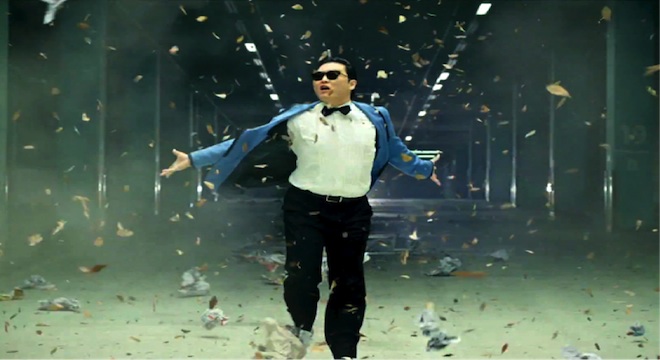 (image courtesy of popdust)
If you haven't heard of Gangnam style you've either been living in a dark cave hidden away from society for the last year or you've well…somehow managed to avoid the huge phenomenon surrounding it.
This video by South Korean rapper Psy became the most watched YouTube video ever back in November when it surpassed Justin Bieber's Baby video. To date, the wild dancing South Korean has more than 1.2 billion YouTube views.
Before that, it had broken the Guinness World Record for the most liked YouTube video back in October.
The rap is named after the pricey Seoul district of Gangnam and features 34-year-old Psy dressed in tuxedo and sunglasses dancing his now, world renowned galloping-style horse dance.
Kony
Published in March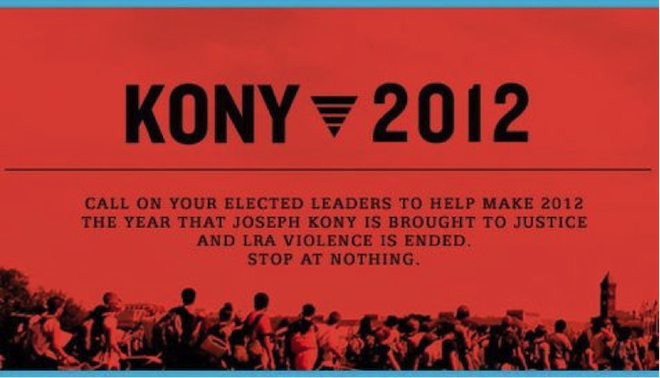 (image courtesy of the resolve)
This 30 minute documentary about Ugandan rebel leader Joseph Kony was viewed more than 100 million times in a week.
The video by charity organisation, Invisible Children, aimed to promote the "Stop Kony" movement in order to have the International Criminal Court fugitive arrested.
It gained huge acknowledgement from a number of celebrity figures such as Oprah Winfrey, Justin Bieber and Kim Kardashian, who all encouraged their fans to watch and share the video.
To date it has 96,320,725 YouTube views however, viral video tracking website Visible Measures says the number of actual views is actually over 200million, once Vimeo views and response videos uploaded by the audience are taken into account.
Red Bull – Stratos
Published in October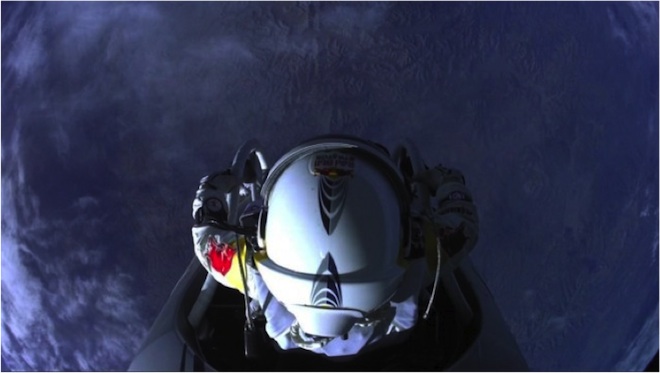 (image courtesy of Techno Buffalo)
They say drinking Red Bull gives you wings, well on this occasion it didn't but it definitely helped Felix Baumgartner to fly.
This monumental piece of science, technology and sheer daredevil adventure provided a moment of worldwide entertainment. The aim was for 43-year-old Felix, from Salzburg in Austria, to break the world record (and sound barrier) to travel at a speed man has never done so before.
The journey into the stratosphere and back down was the most watched live online event ever. Streamed live on YouTube, the mission achieved 7.1million viewers before Felix had even reached his target altitude.
TNT – Chaos
Published in April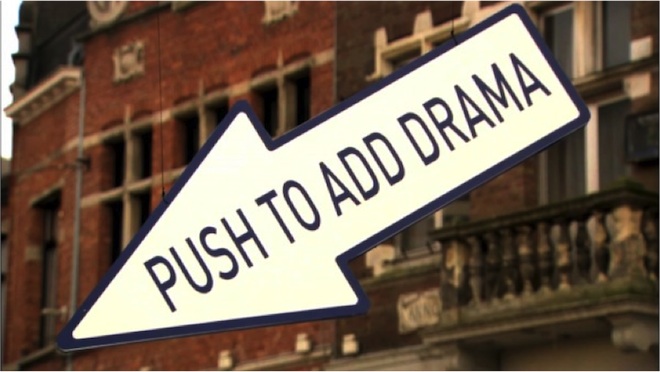 (image courtesy of Recode Media)
When a big red button with the words "Push to Add Drama" written above it appears in a street near you, you would be well excused for being a little inquisitive and giving it a push.
So to promote the launch of a new TV channel in Belgium, TNT did just that and tested the locals curious nature.
The second somebody pushed the button, all hell broke out. From a man on a stretcher falling out of an ambulance, to another man fighting with paramedics…there was even a full on gun battle between police and a getaway car driver. All put on by actors of course.
At the end, a giant banner was unfurled on a building side that read: "Your daily dose of drama. TNT." The clip was a stunning success and to date has over 42 million YouTube views.
Obama – Call Me Maybe
Published in June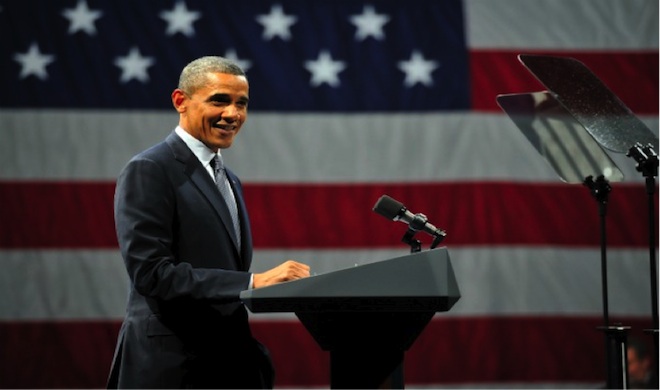 (image courtesy of She Knows)
This spoof mash up featuring clips of President Obama singing the hit single by Carly Rae Jepson, proved to be a huge hit.
BarackDubs had previously uploaded mash ups of the President singing "Born This Way", "Sexy And I Know It" and "Drink To That", but this mash up of the Canadian pop-star's mega-hit was their most successful.
Although it wasn't an official campaign video in an election year, the video has over 35 million YouTube views to date, suggesting it may have gone some way to gaining a few of the votes which helped the President get re-elected.
Samsung Kicking Apple's Butt
Published in September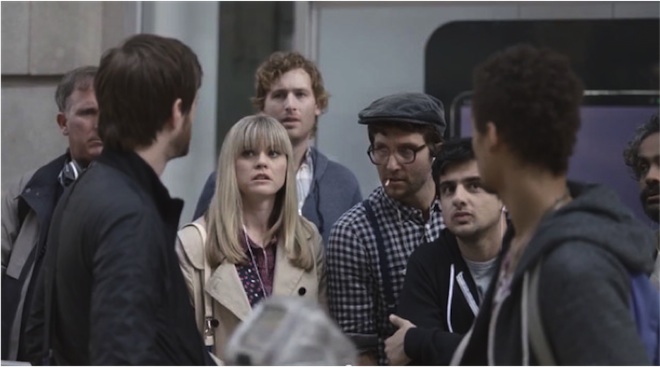 (image courtesy of Android Analyse)
Last year saw the launch of the Galaxy S III by Samsung as well as a video campaign to go with it; and it soon became one of the most viral TV adverts ever.
The advert begins by mocking fans of Apple waiting in a queue for the iPhone 5, and then features fans of Samsung weaving in and out of the line to compare the two phones and highlight how the S III may be better.
The advert currently has more than 17 million views on YouTube but Viewable Measures estimates using its True Reach methodology that it drew in almost 72 million people.
http://www.youtube.com/watch?v=nf5-Prx19ZM
Angry Birds Space
Published in March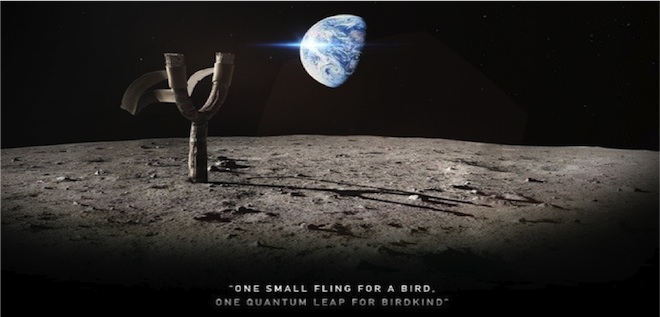 (image courtesy of Engadget)
The advert for the fourth game in the Angry Birds franchise became a real viral success as children's and other gamers excitement grew about its release. It currently to date has over 45 million YouTube views. To see the whole playlist, click here.
Thank You Mama
Published in April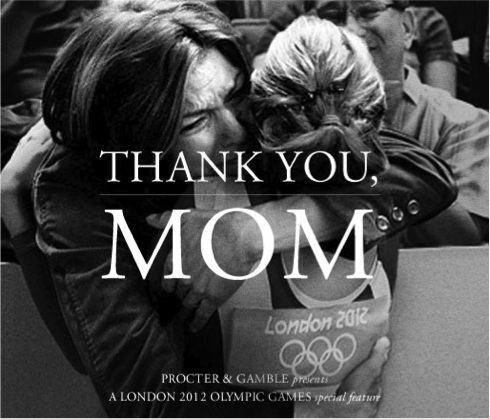 Just before the 2012 Olympic Games in London, Procter & Gamble launched their "Thank You Mama" Campaign. The campaign recognised and celebrated the mothers behind the athletes, but also mothers around the world by thanking mums for all they do.
The campaign was also a part of Procter & Gamble's worldwide partnership with the International Olympic Committee (IOC).
The video may only have 700,000 YouTube views compared to other videos on this list but it has been shared over 2million times.
(image courtesy of Thank You Mama)
So there you have it, from a South Korean inspired horse-like dance to the emotional thanking of mothers… these were eight of the biggest viral videos in 2012. Which was your favourite?