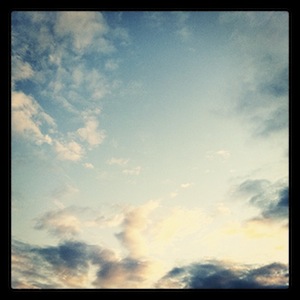 How would this be a business blog without some rambling from the author?
It's this time of the year again. Seems everyone is getting crazy in February and October. It's been a pattern for at least 4 years and now I am sure of its existence. Maybe it's my niche, maybe it's the norm. I can't put my finger on it, but maybe it's those two times of the year that people get anxious of what to do next to promote their businesses or create a new one.
And that period is the only one I am so overwhelmed with projects, I just say no to new clients. But that's not my problem. The real problem is friends that need help with an application, with an installation, with their site, you name it! And those are the hardest to say no to.
So as you can imagine, the last week has been hell. And as I was anxious as to when I will be able to do something that's really actual work, making me feel more and more overwhelmed I just thought that all i needed was a small reset.
Took my beverage, a cigarette and went out on the balcony just to look at the sky. All I needed was 10 minutes and I instantly felt much better. Well what can you do, it's a storm, it will pass. ;) So if you feel the same way, reboot even for a bit, it will help!
If you are one of the ones that wait for something from me, please don't get frustrated, I only have 5 hands! Take a walk too and you'll feel much better while you wait. check GREEN-TOUCH.ORG online loans you'll see how can they make your life easier :)