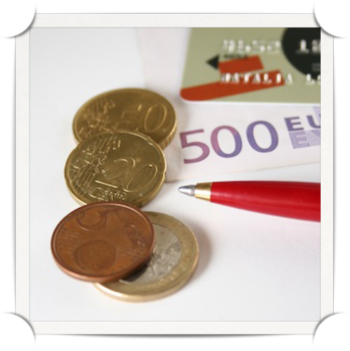 Whoever is thinking and doing research about making money online has no doubt come across the idea of affiliate and vendor programs. But, what are they, how do they work, what's the difference between them and any other online income, and what can they do for you? Read on to clear things up about affiliate programs and their uses, tips and tricks.
What are affiliates and vendors?
A "vendor" is the manufacturer, creator or distributor of a product that will pay you, the affiliate, a commission when you redirect a potential buyer to the vendor's products and make a sale. It doesn't have to be a tangible product; it can be virtual, like an e-book or a service. All ranges, markets and niches have vendors who are looking for affiliates.
How do I make money from vendors, being an affiliate?
All you have to do is promote vendors' products and make your visitors buy them. You get a large commission because the vendor doesn't have to put any additional effort for every new sale, and thus making money with your help! So don't be surprised if you see a vendor offering 75% commission; that's 25% they wouldn't be making if they didn't have you on board their advertising train.
The best way to promote vendors' products is by incorporating their links into your website's content. Let's say you have a website about camping sites. Either you could have a banner ad for a vendor that sells camping gear on your site, or you can mention their name and product in your next newsletter.
How are affiliate programs different from Pay Per Click, Cost Per Action, etc?
In Pay Per Click and similar methods of advertising revenue, the marketer  is paid a small fraction of money when a potential buyer clicks on their link or performs a special action. This doesn't involve commission on the price of the product; no matter how much a product or service costs, it's more incremental than percentage, that's why it's called "per click" or "per action". Vendors using affiliates, however, actually offer a percentage of sale for the product. So there's definitely more money involved, and that much more work in promoting!
How do I find vendors and choose one?
It's easy! There are tons of affiliate sites, or marketplaces, you can go to΄ if you haven't come across one on your own. Examples are Clickbank, Commission Junction, Amazon Associates. Also, tech companies like Logitech and Case-Mate have their own affiliate programs, usually found on marketplace sites as well.
Not sure how to choose one? There are two ways you can effectively choose a vendor to work with.
– Choose the vendor with a product that's closest to your website or specific article/content. This means, first you have the content ready, then you'll choose the product to promote. Each affiliate marketplace has extensive search options, so you'll be able to find the perfect match to promote with your content. Make sure it's as close as possible to what you're writing about; not only will irrelevant affiliate links "turn off" your readers, but you may even get penalized by search engines for it! If you can't find something exact, better to not put any affiliate links at all. Or, if you don't have any ready content:
– Pick out a vendor and product you like, and write something up from there: this is choosing the affiliate program first, then creating your content. This is also an amazing remedy for writer's block. If you're at a loss for what to write, you can always log on to an affiliate marketplace and get ideas from there. It doesn't even have to be relevant to the rest of your website; give your readers a nice surprise and write a review on that new product you've bought (make sure there is an affiliate program for it, of course!) Make sure your content is original, and don't copy it from anywhere else! (But hey, that's like a fundamental law of blogging; you already knew that, right?)
You should always look out for the percentage of commission that each sale will get you, and how popular that specific vendor is. Hey, you don't even have to have a website to promote things! Many vendors have special pages on their website especially for affiliates, including tips on how to promote their product. Lots even have their own ready content for you to distribute; banner ads, text blurbs, etc. Utilizing their own content is very helpful, since they know best on their product's features, specifications and use; they will also know how to promote it the best, and help you do so as well.
These tips have proved helpful in internet marketers' and online bloggers' quest in making money online. Do you have any tips or tricks that have helped you in the past with affiliate programs, or have something to suggest? Share it with us in the comments!