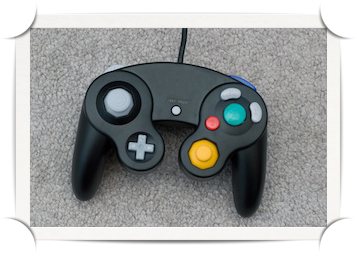 Points, coins, experience: gathering all these gives us a sense of satisfaction, of achievement, of gratification. It's all call gamification. Gamification is applying game-like concepts to just about anything, especially on the Internet. Tons of productivity applications, service subscriptions, social networks and job-seeker websites and communities use gamification for entertainment and to keep users and visitors coming and interacting with the various aspects of the website or application.
But why is gamification so awesome? What makes it so helpful and unique for its users?
– If you're a boomer baby, a part of Generation X, and in your late 20s like me (and most probably an avid geek as well), you probably grew up with games that granted experience points, like computer role playing games, Advanced Dungeons & Dragons board games, and adventure games. We now have the feeling that whatever we have to do will give us, as we all still call it, "xp". By actually applying this experience gathering to things we have to do, it actually gives us a feeling of achievement, as if we were playing similar games. So, if you remember how rewarding it was to level up and gain points, you'll love any application of gamification.
– We as humans love being appraised for achievement. We also love seeing progress on whatever task we partake in – if only there was a progress bar on top of every single thing we work on! Not having a picture of how much we progress on things can muddle our heads and mess with our motivation. Gamification actually takes this principle and uses it for measuring productivity and task completion. It actually shows us that – a progress bar on things we have to do.
– Productivity gamification applications provide a nifty to-do list in game form, which makes it all the more fun. Gamification can actually make us proud for doing our everyday mundane tasks – come to think of it, we actually deserve to be proud of them! Not only are users reminded of their everyday tasks in a fun and creative way, but it's so much more rewarding when you attach experience points to them. Check out this Gamification of task productivity of Epic Win for the iPhone, which is the perfect example of business or home-related productivity gamification. It's a great application for your iPhone that assigns experience and points to just about any task possible.
– Visitors are much more bound to click on something or subscribe if it gives them points or experience. Gaming websites like Gamehouse use gamification heavily and wonderfully provide their visitors with incentive to click on their offers, subscriptions and game trials in the form of coins, points and levels which visitors can then trade for special prizes. I know this might sound crazy, some people are even borrowing just to pay for consoles and annual subscriptions. Social networks like LinkedIn and Monster have progress bars and percentage points assigned to each action, especially profile completion – which, come to think of it, is the most important thing a subscriber needs to do!
Can you think of other examples of gamification you've come across? How does it affect you?